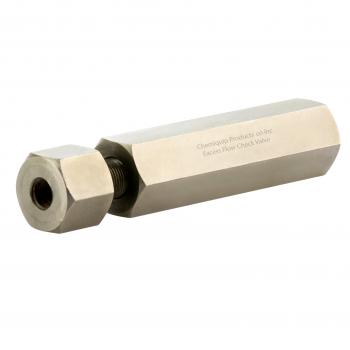 Excess Flow Check Valve
Material:
Available in Brass, SS, SS 316, and Monel.
Description:
Designed for protection of system handling noxious, toxic or flammable fluids. The valve assures automatic protection from liquids or gas flows beyond pre-determined limits. When Valve's predetermined flow-rate is exceeded, a spring-loaded poppet closes automatically, instantly. It remains closed as long as system imbalance remains across the valve. When normal equilibrium Is restored, the valve resets automatically and normal flow resumes.