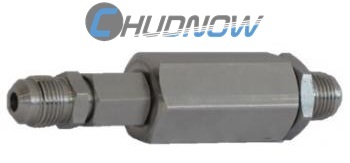 Chudnow® Backflow Preventer/Check Valve
Material:
Chudnow Mfg. is now part of the Chemiquip group.
Description:
Chudnow ASSE 1032 ball check valves S470 series are all stainless steel. They are available in either single or double ball types, with a option of a automatic vending device. All internal parts are interchangeable.